10 hiring strategies to adopt in a crisis (Part 1)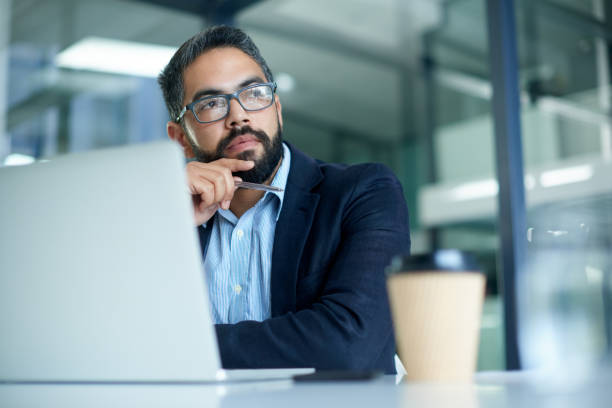 Here is what business owners should do when recruiting amid a period of uncertainty
1. Evaluate your vacant positions and business from each applicant's point of view.
You should actively seek out potential applicants and get in touch with them in addition to posting openings on online job boards and LinkedIn to reach a wide audience of candidates. Consider how each candidate will likely see the opportunities with your firm before acting.
Do they currently hold a job?

If not, is it because they work in a sector that is experiencing a crisis?
If so, how long have they worked for the same organization? How far along is their career at the present organization?

Compared to yours, how stable is their current business or sector?
How well do their qualifications and present position match your available vacancy? Are they likely to be interested in what your position entails given their past?
Is your job a promotion, a lateral move, or a downgrade for them?
This analysis will determine the approach and tone of your early contacts, increasing the likelihood that they will interact with you.
2. Improve the caliber and regularity of your outreach to candidates.
You'll need to put in extra front-end work to persuade suitable prospects to move to your organization whether they can afford to be picky or they're reluctant to make a change in the midst of a crisis or not. In order to make up for the predicted decreased response rate, this entails conducting extra outreach.
Your communications should be personalized and targeted rather than just a general job description if you want to obtain more responses. Make it clear to prospects that you have done your research on them, are impressed by them, and aren't wasting their time with an irrelevant opportunity.
Mention their experience and qualifications when describing your opportunity and why you believe it could interest them.
Inform your organization of the role's importance.
Describe how they will benefit from the job.
Ask them about their objectives, passions, and needs, as well as any worries they may have about changing professions right now.
Be transparent in all of your communication and make an effort to get over legitimate objections. If your business is notorious for suffering negative effects from crises, do acknowledge it and explain that things have improved. Mention new strategies and future ambitions to let prospects know that your company is stable.
3. Determine what sets your business apart from the competitors.
Experienced candidates won't only look at the salary. They are also interested in the company's values and employee welfare policies. Prospects want to feel secure at your business, especially during a crisis.
People may assess your business in many ways depending on the crisis. For instance:
Candidates may pay more attention to benefits packages during an economic downturn.
Candidates may do more research on an organization's diversity initiatives, principles, or inclusion policies in the event of social or political unrest.
Prospects may prioritize safety procedures, remote work options, and paid sick leave during a pandemic.
Identify what your organization is doing differently and how this makes you more appealing to prospects and make your company stand out, particularly through the lens of a specific problem. Then use it for applicant outreach and job promotion.
Then consider:
What is your corporate culture?
What are your goals and objectives?
Do you allow remote work?
Do you have flexible working hours?
What policies do you apply?
How diverse is your business?
Do you offer a benefits package that is competitive?
How generous is your paid time off (PTO) policy?
What special benefits do you provide?
If your organization lacks any notable characteristics or significant differentiators, create them.
Consider what your rivals have to offer.
Find out what benefits current workers and job prospects want from their employers.
Listen to unfiltered feedback about your business by reading online reviews.
Determine your financial capacity by looking at your past performance.
4. Be adaptable
A crisis is naturally  disruptive. You must be able to revise your recruitment techniques and procedures when the circumstance changes or when you get feedback.
You might receive a deluge of applications from people who were laid off during a crisis that affected entire industries. Even if they might not be a perfect fit for what you're looking for, you might need to be flexible.
Consider the following when analyzing the applications you've received:
Are there desirable skills that could transfer to this position from other industries?
How broad is the scope of work?
What are your options in terms of training?
How much weight do you place on a candidate who can learn new skills and is adaptable?
How may new viewpoints and concepts help your company?
Other emergencies, like pandemics or natural catastrophes, can prevent individuals from going to work and sabotage conventional hiring practices, such in-person interviews. Enable virtual onboarding and interviews if necessary. (You might want to determine how comfortable job candidates are with platforms for remote work and virtual businesses.)
5. Assess the durability of candidates' mindsets
In a crisis, a job candidate's resilience attitude is just as crucial as their qualifications. As a result, they can:
Adopt new behaviors and practices to adapt to the environment as it changes.
Get out of their comfort zone
Can handle  ambiguity
Adapt well to pressure
Ask job candidates about a period when they accomplished one of the following:
Overcame obstacles in their career
Helped their team recover from a trying circumstance
Mastered the art of navigating change or turbulence before
Why?
Any crisis will show that change is unavoidable. To keep a positive work atmosphere and increase the likelihood that your company will survive the next crisis, your team members must be able to adapt well. Additionally, you want to confirm that they won't give up at the first sight of difficulty.
(To be continued.)
 
Source: insperity.com