How to keep your employees motivated during the holiday
Here are several ways you can assist and motivate your staff during the holiday season:
1. Encourage your employees to take time off
This advice appears paradoxical because you want your staff to keep working despite all the holiday-related distractions. Working longer hours, however, does not always translate into higher performance. In reality, overworking often leads to burnout.
You should encourage your team members to take a well-deserved break instead of pushing them too hard. Many workers choose to push through rather than submit a leave request form because they don't think their managers will give them permission. It's critical to promote a positive work-life balance and to let staff members know they are valued as people, not just as a number.
As a manager, you should also manage holiday leave carefully. Make sure that all requests for leave are submitted by a specific date and that the business can continue to run smoothly when employees take a break.
2. Recognize the progress made over the past year
While most individuals work to make money, many also enjoy their professions and derive satisfaction from doing it well. Therefore, they want to feel that their work is valued and appreciated. The best method to do this is by praising their achievements from the previous year.
There are different ways to express your gratitude to staff. Giving cash incentives or bonuses to workers who surpass their targets is one of them. However, this is not the only option. A team dinner, team retreats, and verbal congratulations to staff on their accomplishments are other choices.
You may boost employee engagement and morale in the workplace by publicly thanking each of your employees for their efforts and demonstrating how much it improved the bottom line. One of the "most crucial drivers of exceptional work," in the opinion of 37% of employees, is recognition, according to a Great Place to Work Institute survey.
Employees are motivated to create better work in the future because they can see that their work is valuable and serves a purpose for the company.
This encourages a workplace culture of purpose-driven workers that take pleasure in their work for your company. As no one wants to leave a firm that recognizes the value they bring, this type of working atmosphere also helps increase employee retention rates.
3. Plan enjoyable events or gatherings
Even though the bottom line is what matters most in business, you should still make time for entertainment. This can break down the invisible walls that exist between teams and departments in your company simply by planning events and activities in the weeks leading up to the holiday break.
It is somewhat understandable that staff members who work in the same department stick together. However, encouraging employees from your entire organization to interact socially, regardless of which teams they play on, should help foster a joyful atmosphere both now and in the future.
Additionally, social gatherings and activities foster a sense of camaraderie among staff members, which eventually increases motivation.
Events can be small and informal, like a team meal, or they can be large and formal, like parties. Themed gatherings are a wonderful way to spread holiday cheer and let staff members unwind and have fun.
It's a smart idea to add games and activities at any type of event. Presentations, quizzes, and gift exchanges are all worthwhile possibilities.
4. Begin making plans for the upcoming year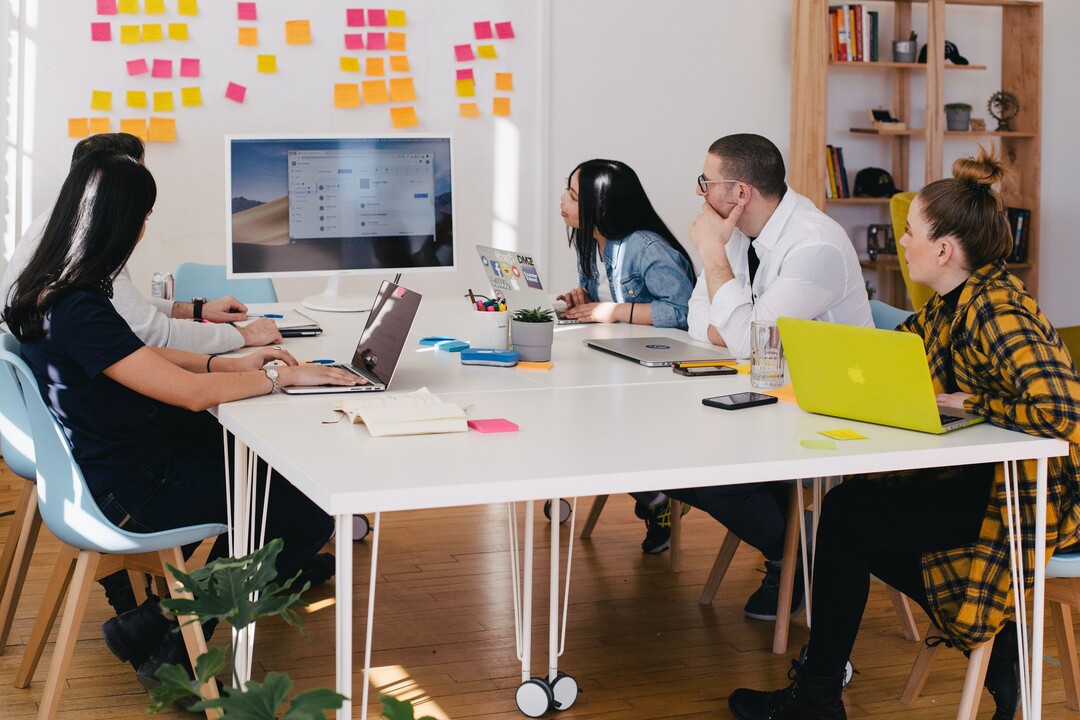 While enjoying yourself and concentrating on the holidays might assist with motivation, it is also a good idea to remind your staff that work will restart in the New Year. Unexpectedly, preparing for the upcoming year will greatly inspire your team.
Planning is not only done at the end of the year; in the majority of firms, management conducts quarterly reviews and plans to discuss the previous three months' performance and the upcoming months' priorities. This enables firms to evaluate what has worked well and what needs to be changed.
Because workers are aware that there will be a fresh challenge following their time off, knowing there are goals and a strategy in place for after the holidays can often increases motivation.
Another ideal time to think about staff development is at the end of the year. Spend some time talking to your staff to learn what motivates them and how you can help them succeed in the future.
By learning about their goals and ambitions for their careers, you may provide them with training opportunities like special projects, one-on-one coaching and mentoring, and other initiatives that will help them reach their full potential as future leaders in your company.
5. Provide stress-free programs and services at work
Let's face it: even though it's done in the spirit of the holidays, all this planning for enjoyable activities is just as tiring. The holiday season may be stressful, while being enjoyable in general.
 
The holiday season is notoriously stressful for many people, and even after a vacation, some workers might not feel rested.
To combat this, extra measures can be taken to offer staff members resources to support them in managing stress in constructive ways. Sharing wellness advice or practicing breathing techniques at team meetings are a couple of examples.
Last but not least, you can provide workplace health programs to employees who want to improve their physical and emotional well-being. For employees interested in getting in better shape, these programs will host regular after-work meetings with fitness instructors and meditation experts.
 
Conclusion
People may lose sight of your company's objectives as you try to end the year strong during the hectic winter months. And you most certainly won't be able to accomplish this if you don't engage and inspire your staff to complete the remaining tasks at hand.
However, it's equally important to make your staff feel valued and appreciated in your company over the holiday season as it is to produce work. The aforementioned advice enables you to reward them for a job well done for your business rather than trying to discover more ways to get them to submit more deliverables at the end of the year.
Therefore, you can improve employee morale and foster a better culture, both of which are crucial for the success of your business, by adhering to the strategies for keeping staff engaged and motivated throughout the holidays.
Source: hrcloud.com